Download the show:
(right click, save as)
Episodes of the show before #31 are available here
Send Comments, Questions, and Criticisms to
daveandjoel@gmail.com
!
This week we (belatedly) talk about our time at the very first
SitaCon
!
Sorry if the edit is crappy(er than usual). I rushed through it, we only finished recording about an hour ago.
Second class citizens
Videogames courtesy of the Night Shift GuysNotice my patented (retarded) "videogame lip bite"
The Artist's Alley, or lack thereof
OMG! SEKRET MESSAGES!!
The truth is revealed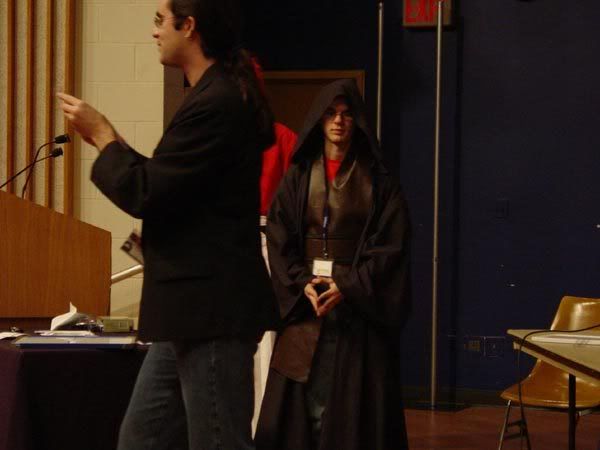 Darth Vader Jr. Current Net Income: 130k (and a Chevette)