Download the show:
(right click, save as)
Episodes of the show before #31 are available here
Send Comments, Questions, and Criticisms to
daveandjoel@gmail.com
!
Attention Florida podcasters: I (Dave) will be in your fine state (near-ish to Tampa) this weekend and would jump at the opportunity to hang out with any of you. I'll be free on Saturday night. Send me an e-mail.
This time we talk about
Metal Gear Solid
. All of it.
And it's not good.
But if you like it, it's okay. We still like you.
Well... Joel does.
This podcast is about: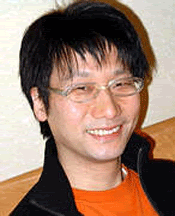 The Man, The Myth, The Legend