Download the show:
(right click, save as)
Episodes of the show before #31 are available here
Visit our
Forum
Send Comments, Questions, and Criticisms to
daveandjoel@gmail.com
!
Dave sez: So I guess since this time we decided to finally destroy
Koi Kaze
(with forum member Railtih's suggested method) and speak about videogames per forum member Railith's suggestion. Thus: The Railith show. Enjoy the video.
Dave also sez: I'm gonna be in Florida again (Tampa Bay) from Friday to Wednesday. As per the usual, people down there get in touch with me.
This time we talk about
Mega Man
.
This podcast is about:
Flaming Bombats (and Koi Kaze)

Top Man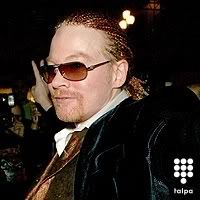 Axl Rose
Cho Aniki